To create an article, log into the back end of your site and go to the Article Manager. To create an article, click on the "New" button in the toolbar.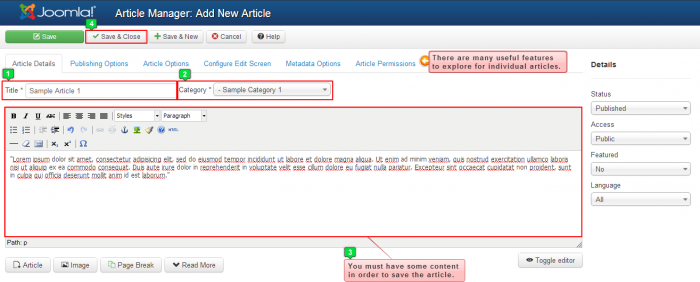 Paying attention to asterisks again, complete the required information which includes a title, a category in which to save the article, and (even though it isn't indicated with an asterisk) some article text. Be sure to save your work.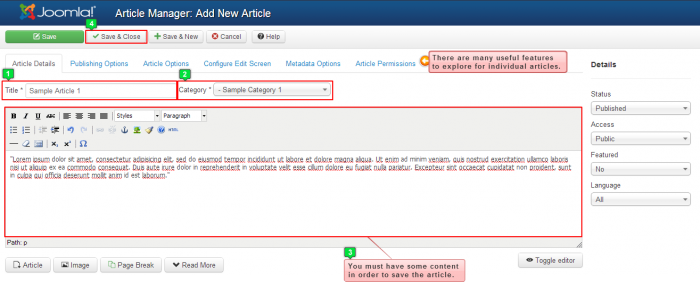 After saving and closing your article, you will be returned to the Article Manager where you can view all of the articles you've created. Please note, articles aren't viewable on the front end until they're linked to a menu item of some kind.